We'll bring the bacon. You bring the competition!
Compete against 50 teams to see who can create the best bacon dish.
$10,000 payout for top 5 teams!
1st Place Scores The Following:
➞ a minimum of $4,000
➞ their name, bio, and recipe on the back of 40,000 packages of Pederson's bacon distributed nationwide
additional prizes:
➞ $500 cash prize to the top non-placing backyard chef
➞ 100% cash jackpot for optional pork butt competition, split among top three teams
$200 entry fee for 20×20.
$350 for 20×40.
THIS IS WHO YOU HAVE TO BEAT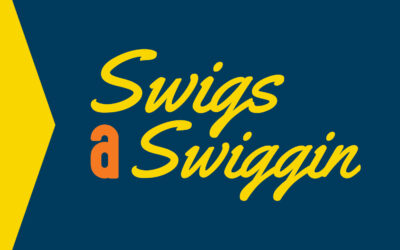 JOIN THE MAILING LIST We promise we won't spam you or share your contact information!Get In Touch With Us Have an idea, question, comment, or concern? We'd love to hear from you!Phone +(000) 111 222 333Mail address@domain.comAddress 543 TN, doula streetNY, New York
HUGE CONGRATS TO OUR 2021 WINNERS!
1st Place
SOMMERFELD, SOME ARE NOT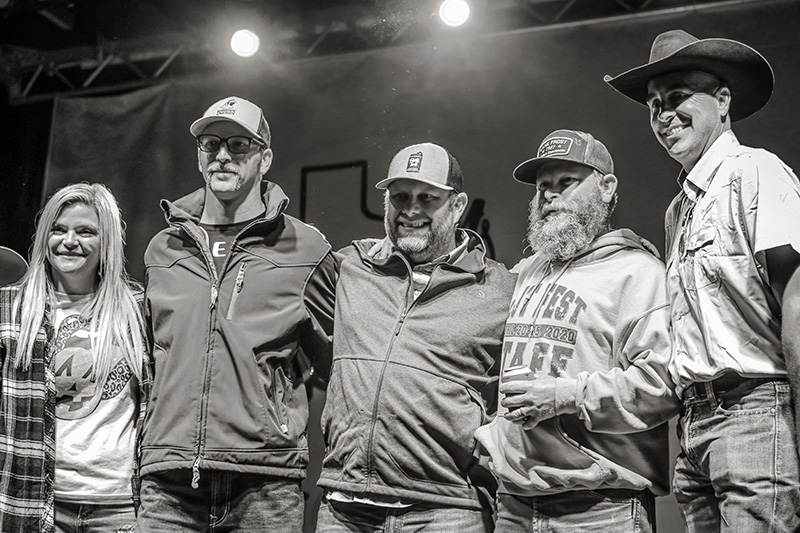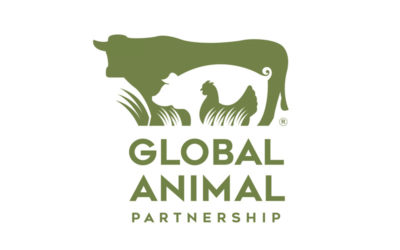 TEAM: GAP Certified  | Global Animal Partnership (GAP), Austin, TX (GAPcertified.org) Diane McDade, Amy Cunningham (+ TBD) First Time Entry, second time at the event (Diane) We're in it to support longtime friends & GAP certified partners at Pederson Farms, help...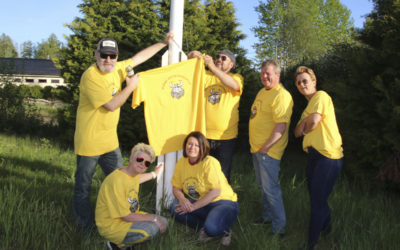 Norway Bacon Association JOIN THE MAILING LIST We promise we won't spam you or share your contact information!Get In Touch With Us Have an idea, question, comment, or concern? We'd love to hear from you!Phone +(000) 111 222 333Mail address@domain.comAddress 543 TN,...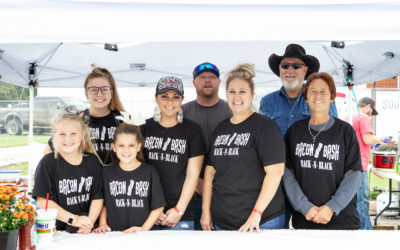 We are Black-N-Black… This is my husband Brandon Black and I's 3rd year to compete in BBT. We were formerly know as the Dublin Porkers. New team so new name:) This year my daughter McKenzi Black is turning 10 on the same day as Bacon Bash and for her a birthday she...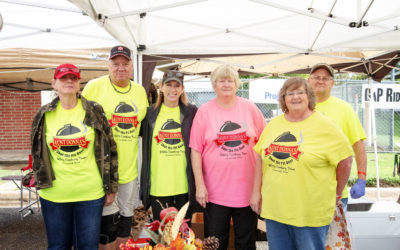 Aunt Donna's Shut the Pit Door is a team made up of close family and friends. Donna and Dianne, pictured in the top left, have been cooking friends for 16 years. John and Michele, pictured on top right, are close friends that love cooking. Robert and Cindy, pictured...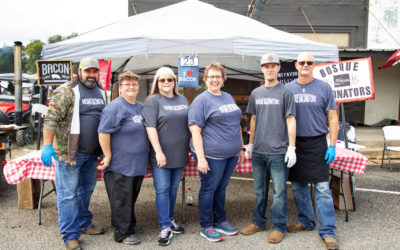 The Bosque Baconators started as a family that wanted to compete in some competitions for the love of great food and fun. The team is from all different backgrounds: from truck drivers to cops, and teachers to business people. "We are always trying to come up with...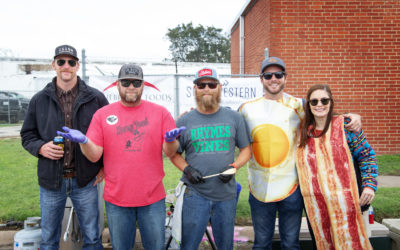 Team Sommerfeld, Some Are Not started out as the father-son duo of Dale and Brandon Sommerfeld. Over the years it's changed from time to time, and even had Dale and Brandon entering as 2 different teams in 2015. Even though the teams have differed, the results have...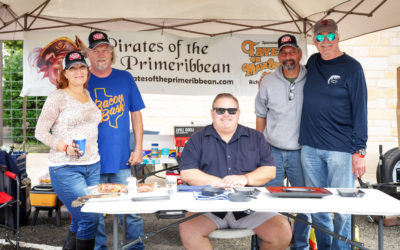 You may have heard of Tavern on Main Street by their steak and BBQ cook off name, Pirates of the Primeribbean. Based out of Richardson, Texas, they've been in the steak and BBQ cook-off circuit for the past 7 years, and the figured it was about time to try their hand...
Smoke House Rats got their name back in 2011 when they started out as a steak competition team. Since then, they've competed in all kinds of culinary competitions and hold over 100 Top 10 awards including 30 first place titles. Their two chief grillmasters, Dustin...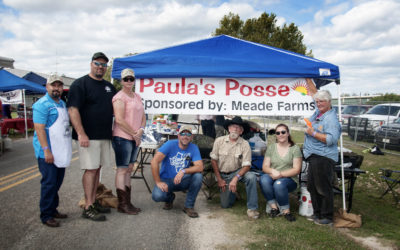 Guess who's back for Bacon Bash 2018?? Paula's Posse! This team made up of friends and family is always ready for a good time, especially when beer, bands, and BACON are involved. You'll probably recognize them if you're from around The Gap, thanks to Paula's great...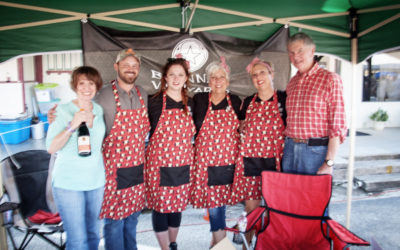 We heard through the grapevine that Brennan Vineyards is back for Bacon Bash 2018! They have a vineyard and tasting room right in our area in Comanche, but you can also find them down in Fredericksburg at 4.0 Cellars. We know they make good wine, but come out to Bacon...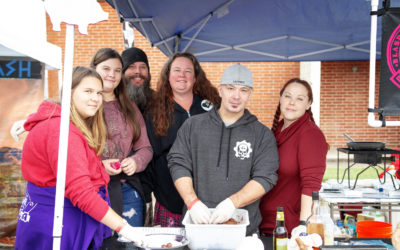 Clan BACON is BACK! Their team captain, Jim Morrison and his wife Claire, are traveling all the way to us from Oro Valley, Arizona. Their teammate Joseph "Biggs' Howser from San Antonio, Texas, and teammate Bill Ballard and his wife Cathy from Huntington Beach,...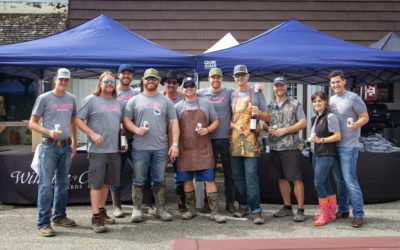 Chris Brundrett was born with bacon in his blood. Seriously. The doctor analyzed the particles floating through his blood, and came to the conclusion that it was bacon at a micro-level. This discovery propelled the doctor to medical success, and Chris gained fame as...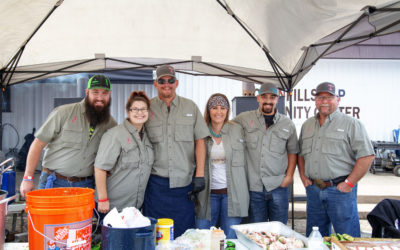 This crew of "good ole' boys" is back for Bacon Bash 2018! Rough Crew BBQ is ready to fire up and throw down at BBT with a new twist on classics and some all-original recipes. "One thing is for sure… the most fun to be had at The Bash will be under the banner of Rough...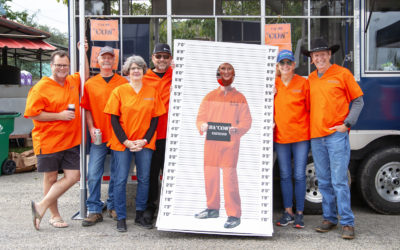 Willie Jacoby has been competing in BBQ cook offs for the past 20 years. He believes that butter and BACON  make everything better! Bacon Bash is one its way to becoming Jacoby Q's favorite cook off, so come out on October 20th to help convince them! "We look forward...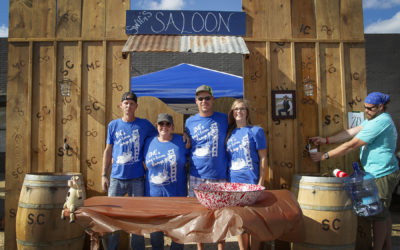 Team SNC' Swig'n Swines Revenge is made up of the family members of the late, great, the myth, the legend, the one, the only Steven Clemons. Head Swig is Steve's son in law Jason Conine,  SuWee Chef is Steve's daughter Shayla Clemons-Conine, Swigs Super Sipper is...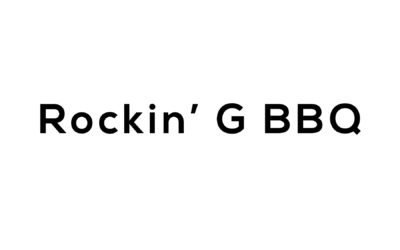 Founded almost two years ago by three Cranfills Gap locals, Justin Garland, Brooks Reierson and Jesse Best along with their significant others, Meagan Garland (of Clifton), Brianna Reierson (of Henderson) and Suzi Jobe (of Valley Mills). Previously they have been...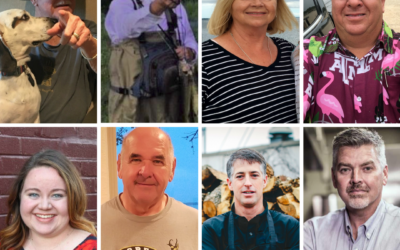 Oinkinslicin is the first of two teams made up of one group of friends. This friend group was so big, they couldn't fit everyone into one team slot! Team captain Ranzell "Nick" Nickelson has been a short-order cook, a Chuck Wagon Competitor, and a Terlingua chili...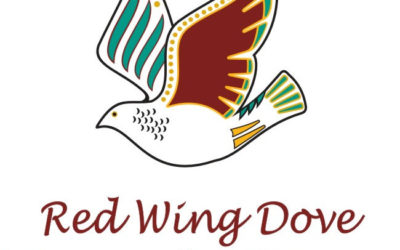 Red Wing Dove Vineyard and Winery is located close to home in Hamilton County! Their team consists of captain Mike Bosse, chef Susan Vandiver, Matt Hunter, Debbie Bosse, Walter Bosse, and Misty Bosse. They'll be serving some samples of their wine at Bacon Bash, but...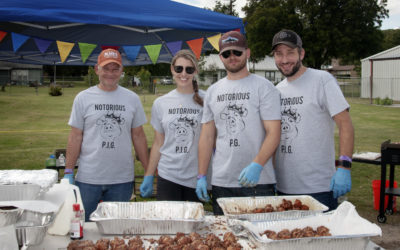 Notorious P.I.G. is back for Bacon Bash 2018! You may have seen them last year and loved their food, but they're got something new cooking up for this year. Come out in October to see what they're got going on!JOIN THE MAILING LIST We promise we won't spam you or...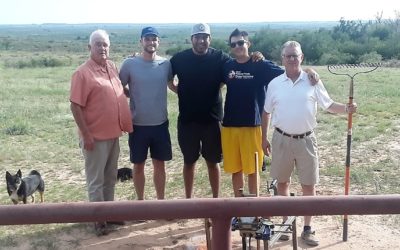 Oinkinslicin 2 (short for oinking and slicing) is the extension of Oinkinslicin. This group of friends has so many they had to split into two teams! This half is made up of Donny Windham, Clint, Gregg, Call, Johnny Hodges. They've got some big bacon ideas, so come out...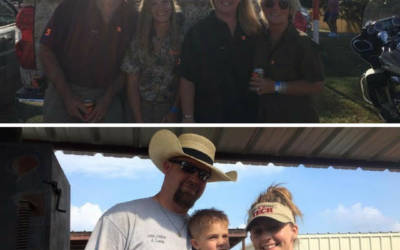 We first heard of Bacon Bash in 2017 and had to see what the fuss was all about, and boy did we. We had a great time, and immediately started coming up with recipe ideas. At the time, we didn't even have a team together… but we were already dreaming about bacon....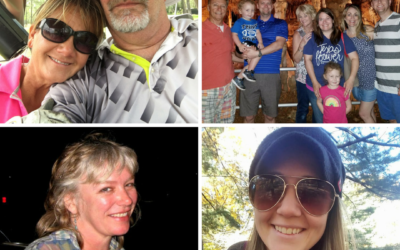 Francis Bacon is made up of the Knudsons and and the Browns. They have done a lot of cooking in their own kitchens, but this is the very first time they've teamed up for a cooking competition! They love Cranfills Gap and couldn't be happier that their first stab at...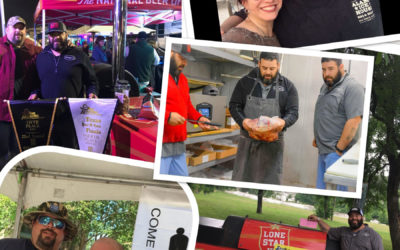 The Smokin' Regulators, hailing from San Antonio, have been cooking up award winning BBQ in Texas cook-offs for about 12 years. All of the team members are active with non-profit activities and volunteering spirits. So when cousin Adria became a weekender in Hamilton...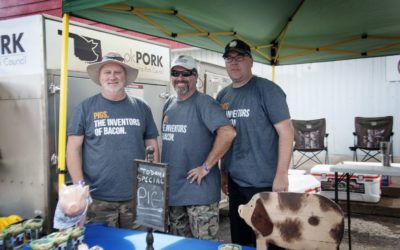 R-ROK, or Roberts Ranch of Oklahoma, consists of Keith Reiner and Danny McDowell. According to them, they're "just a couple of pig farmers from North Western Oklahoma." They make a 700 mile round trip each year for The Bash. They say they love coming to The Gap and...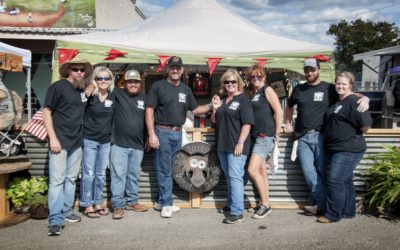 Loco Coyote is BACK for more BACON! Loco Coyote Grill from Glenrose, Texas takes BBQ, seafood, down home cooking, and of course BACON and turns it into one amazing menu. Come out on October 20 and see for yourself what they cook up this year!JOIN THE MAILING LIST We...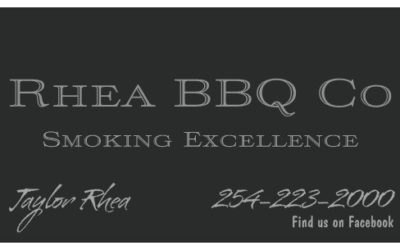 Team members: Taylor Rhea – Pitmaster Randy Cole Tracy Summers Lisa Jageler Rhea BBQ Co is a multi-award winning competition BBQ team that is steeped in traditional TX BBQ and hails from the small town of Gatesville. We pride ourselves in using only the finest...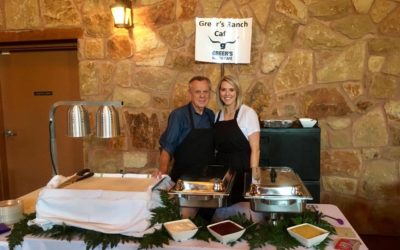 Phil Greer has over 30+ years of experience as a restaurant owner, catering owner, hotel food & beverage director and holder of the prestigious Level II Sommelier designation. Greer is a seasoned veteran who knows his stuff and has created a lovely, comfortable...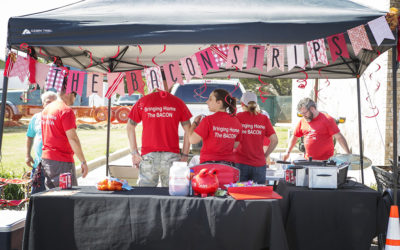 This family of bacon lovers has been together in some form or fashion since the early eighteen hundreds. We have lard in our blood, bacon bites in our hearts, and we actually believe that an ancestor of one of our team members may have raised the very first pig. In...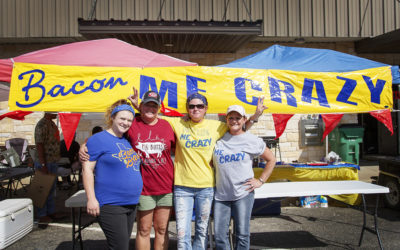 Bacon Me Crazy JOIN THE MAILING LIST We promise we won't spam you or share your contact information!Get In Touch With Us Have an idea, question, comment, or concern? We'd love to hear from you!Phone +(000) 111 222 333Mail address@domain.comAddress 543 TN, doula...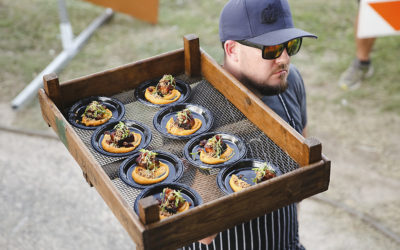 Thomas Archer is the Executive Sous Chef for Sharon Van Meter's 3015 @ Trinity Groves, Dallas TX.  He's been a progressive associate of the food industry for over a decade, having started his career working in the college town restaurants of San Marcos, Austin, and...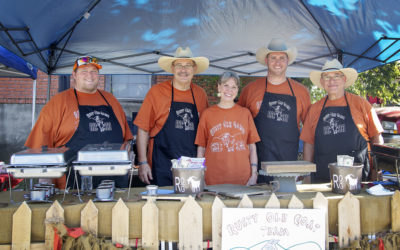 Phil Davenport: My name is Phil Davenport and I think that I am the oldest member of the team.  What that means is that I have had more years of experience enjoying the taste of bacon and the smell of cooking bacon.  I enjoy the whole process of preparing meals from...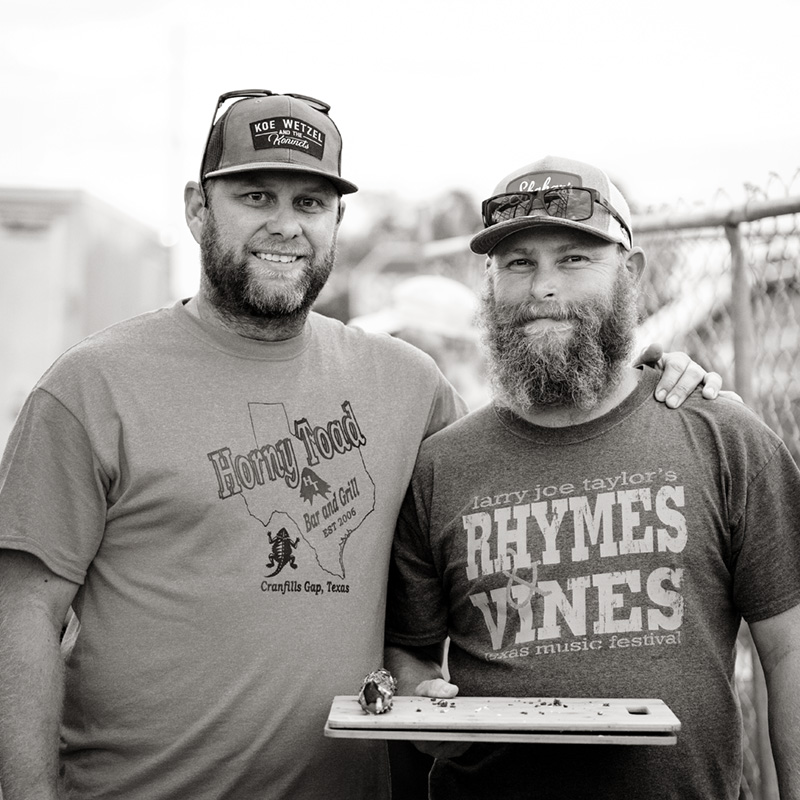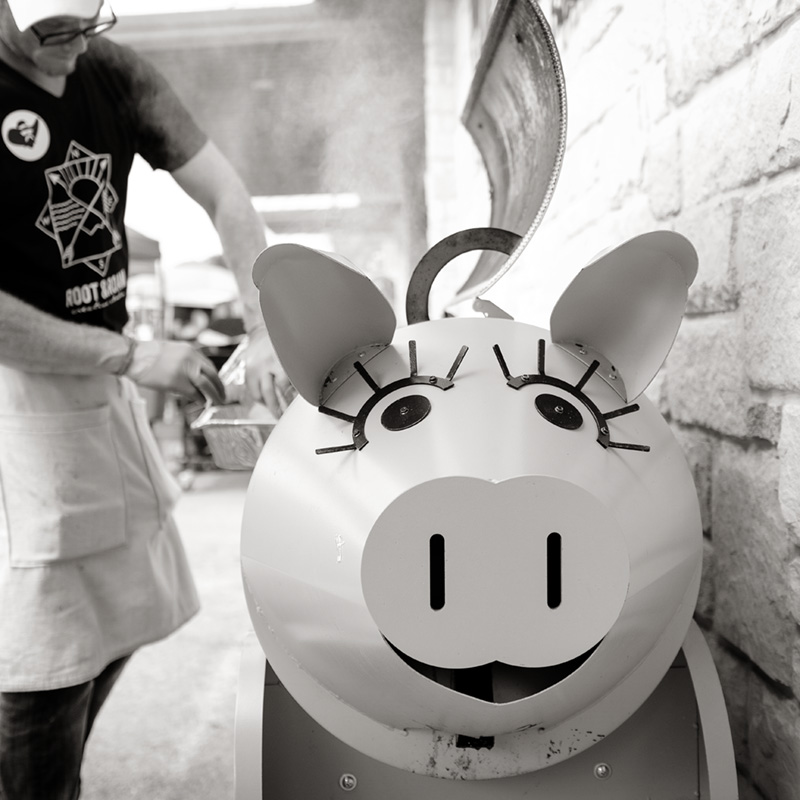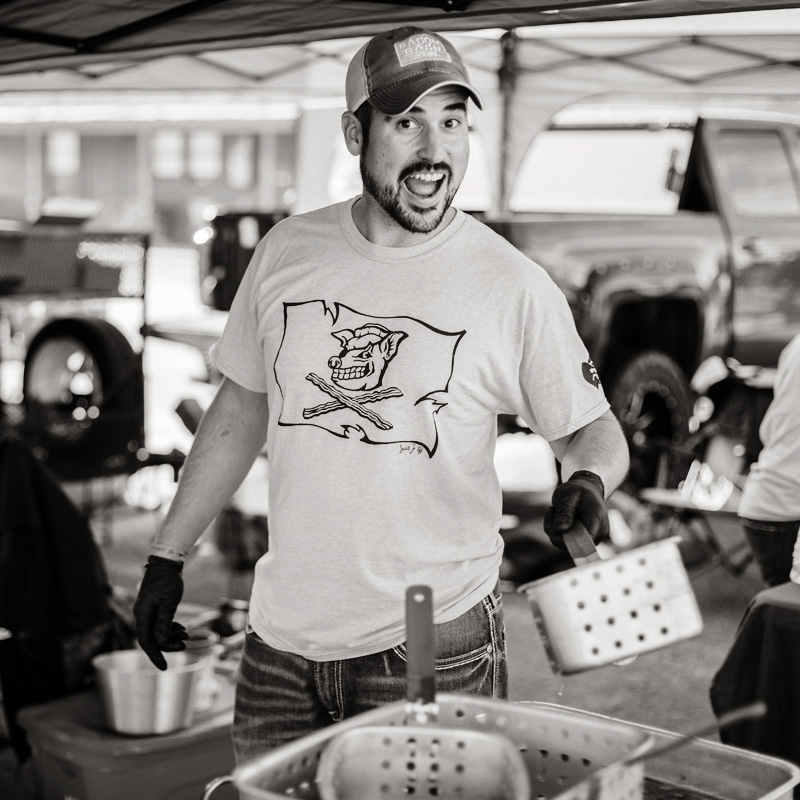 JOIN THE MAILING LIST
We promise we won't spam you or share your contact information!
Get In Touch With Us
Have an idea, question, comment, or concern? We'd love to hear from you!