This family of bacon lovers has been together in some form or fashion since the early eighteen hundreds. We have lard in our blood, bacon bites in our hearts, and we actually believe that an ancestor of one of our team members may have raised the very first pig. In all honesty, we may very well be a threat to national charcuterie.
Our team is sponsored by Perfect Fit Meals, a ready-meal manufacturer in Houston, Texas, and consists of Jasmine Sutherland, Jessica Coon, and a few other members of our team. We cook healthy meals on the day-to-day to "bring home the bacon", then we take that bacon and cook it up on the grill for supper. All day, every day.
The Bacon Strips may be new to this competition, but we will be bring the heat, the hog, and a little humor on the side to get you squealing with laughter.
Like we always say, work hard, play hard, and eat hard, because nobody likes a floppy bacon strip.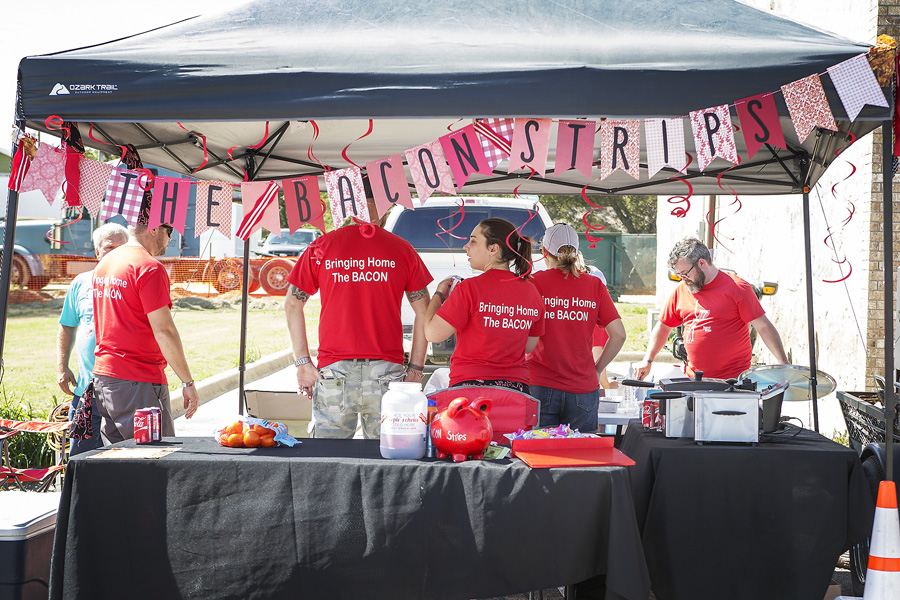 JOIN THE MAILING LIST
We promise we won't spam you or share your contact information!
Get In Touch With Us
Have an idea, question, comment, or concern? We'd love to hear from you!