Oinkinslicin is the first of two teams made up of one group of friends. This friend group was so big, they couldn't fit everyone into one team slot! Team captain Ranzell "Nick" Nickelson has been a short-order cook, a Chuck Wagon Competitor, and a Terlingua chili judge. Joe Hudman has been a BBQer for church events and a bean cooker for Boy Scout fundraisers. Jim McCoy has experience in the Houston Livestock Show & Rodeo Barbecue Cook-off Team, Montgomery County BBQ Cook-off Team, and is a short-order cook. Joe Riscky is a 4th Generation Pitmaster and a part time Chuck Wagon Hand. Katy Nickelson is a teaching assistant for Texas BBQ at Texas A&M and has a masters in Meat Science. Karen Ostrander is a chuck wagon competitor. Dan Sweatt has Grilled for several large events such as golf tournaments, family reunions, company functions, and just for family members on the weekends. Scott Boleman is a cook, a chuck Wagon Competitor, and has competed in the Pros vs. Joes Steak Cook-Off competitor! Come see what this team cooks up at Bacon Bash!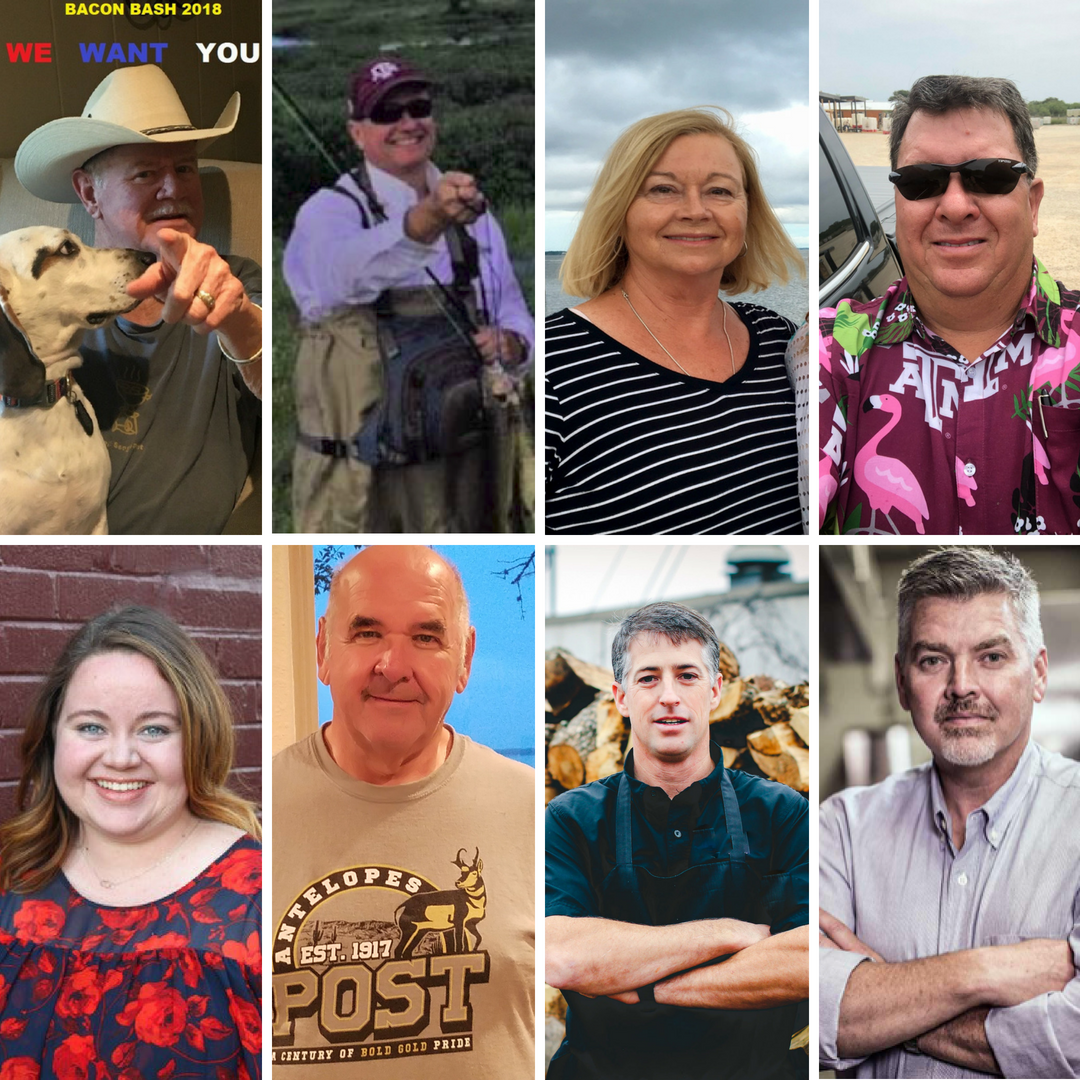 JOIN THE MAILING LIST
We promise we won't spam you or share your contact information!
Get In Touch With Us
Have an idea, question, comment, or concern? We'd love to hear from you!