Pigskin Smokers is made up of a bunch old college football players that began cooking and eating together bout 39 years ago. They didn't know 39 years ago that they would be the Pigskin Smokers today. They just knew that they loved fellowship, to get together, cooking on the grill, and eating! Brian Mirau and David Davee both loved to cook up groceries on the grill and feed everyone that wanted to join in. They got together and scratched their heads about somewhere around 2008 and had the idea to do some BBQ cookoffs. After much thought, they decided to work this in their busy lives of raising families and their businesses.
They knew that they had to have a name for their team. They knew that the game of football brought them all together in a special way back in the late 70's, so they decided to become the Pigskin Smokers. The original team was made up of Brian Mirau, David Davee, Mark Behrens, Brad Woods and Jim Baker.  They have since grown in team size to include many others over the years. They worked on getting better at their newfound craft of competition BBQ cooking, and soon started having success winning cookoffs.
They have qualified for the National BBQ cookoff multiple times. More important than having success at the cookoffs, they found a new ministry that was about to be unleashed to the world… the Pigskin Smokers Cooking Ministry.  Since then, they have served literally thousands of people in three states and on two continents. They just knew that they loved to cook up good groceries and serve it to others! They've served multiple community groups, schools, churches, businesses and organizations. They do it for the love of cooking, fellowship and serving others.  "God just points us in the direction of the people we are to serve and He paves the way."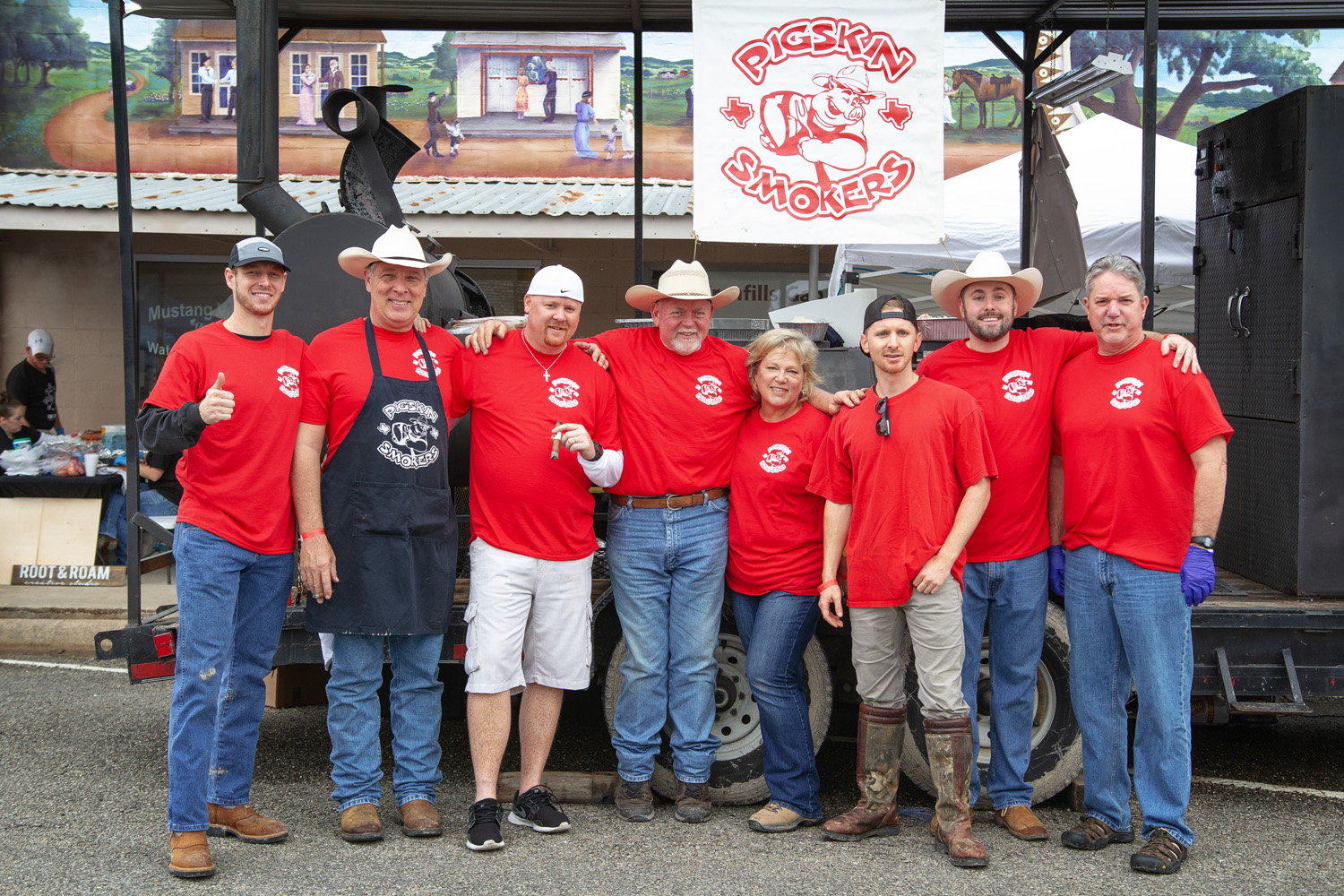 JOIN THE MAILING LIST
We promise we won't spam you or share your contact information!
Get In Touch With Us
Have an idea, question, comment, or concern? We'd love to hear from you!