Phil Davenport:
My name is Phil Davenport and I think that I am the oldest member of the team.  What that means is that I have had more years of experience enjoying the taste of bacon and the smell of cooking bacon.  I enjoy the whole process of preparing meals from scratch as well as sitting around the smoker breathing in the smell of cooking meat as well as burning wood.
What a challenge this will be—to prepare a dish that is crowd pleasing and to have so much bacon cooking around me all day.  What fun this will be and we are also helping charities.
Cody Davenport:
We are the Rusty Ole Goats, my name is Cody Davenport and I'm from Cleburne Texas.  We are the returning 2016 Bacon Bash Champs and know that the competition will be stiff, but we love cooking, especially if it involves bacon. We are glad to be involved in this event because of the impact Bacon Bash has and their involvement with children with Type 1 Diabetes and the Dexcom Continuous Glucose Monitoring Systems.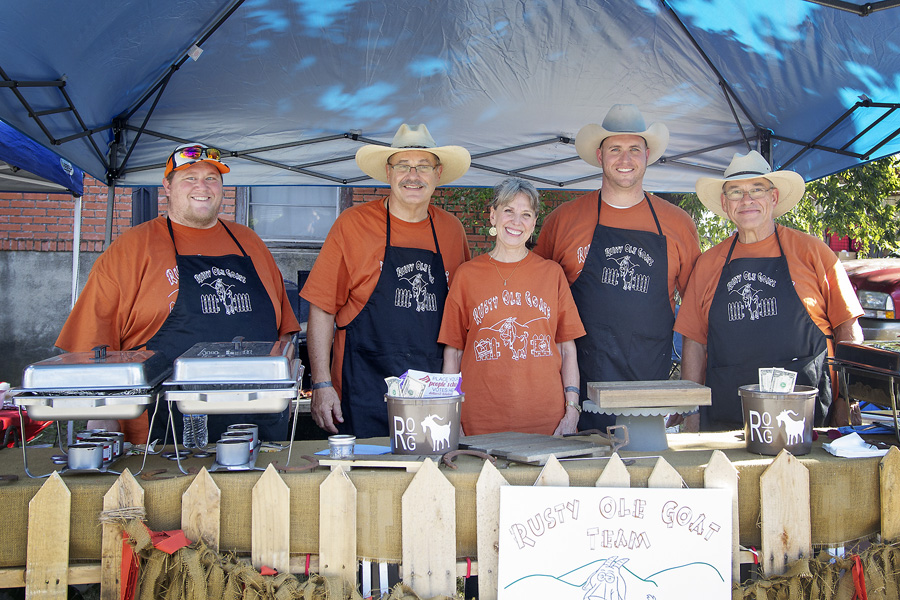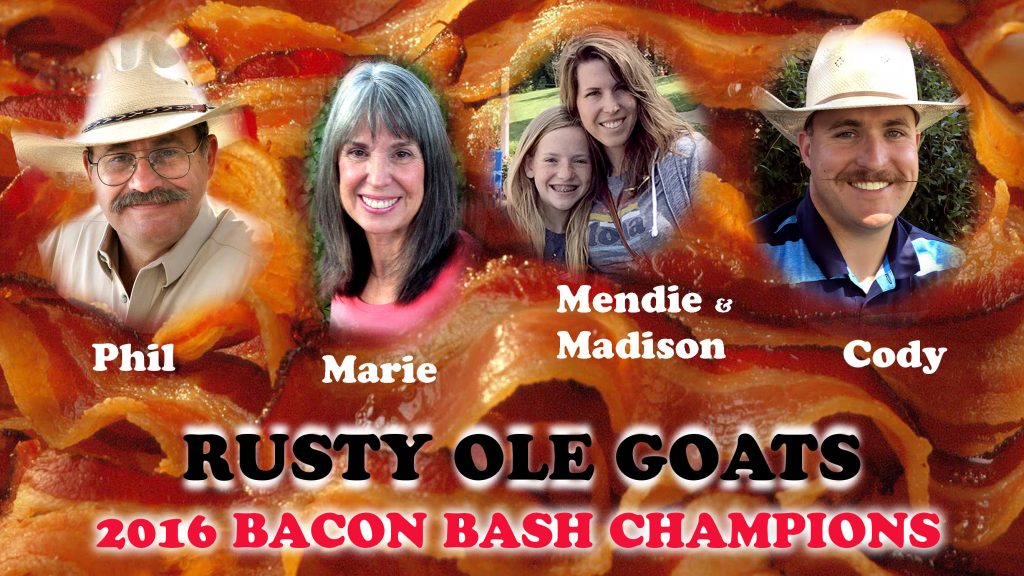 Marie Davenport:
My name is Marie Davenport and I am Phil's wife.  As a mom of four, and a grandmother of six, I am the one who is on the go, trying to keep up with all the activities and special events that go along with that special joy of motherhood; which means, when the grandkids spend the night, breakfast is always Poppa's pancakes and Mimi's bacon.  It's a tradition.  My grandson, Nash, would eat bacon every meal.  I am the one who keeps Phil organized, if that is possible, and the general goffer, for the Team.  So, as long as, I don't have to create or cook, I'm good.  I will be the "taster" any day.
Oh, by the way—I do inhale when around any smoker….
Mendie and Madison Triguero:
My name is Mendie Triguero and my daughter is Madison; I am the daughter of Phil and Marie Davenport and live in Wylie, Texas.  Madison is almost 11 years old.  She is my cooking enthusiast and loves to help in the kitchen.
I am always excited to try a new dish and my dad has always given us lots of opportunities for that.  I will never forget his pinto bean jalapeno fudge.  I am a little like him in that I am always looking for something new and creative, and fun to eat.
JOIN THE MAILING LIST
We promise we won't spam you or share your contact information!
Get In Touch With Us
Have an idea, question, comment, or concern? We'd love to hear from you!