Team members are Pat Johnson (Georgetown), Lyndell Carlson (Stephenville) and Larry Thomas (Gholson) (all who grew up in the Gap), Pam Wylie (Kingsland) and Kayla Johnson (Liberty Hill).
Lyndell and Pat (Niki's uncle and aunt) decided to form a team for the 3rd Bacon Bash. Larry, Pam, and Kayla were asked to complete the team and Achin for Bacon was formed. Even though we had absolutely no idea what we were doing, we had a great time and never worked so hard in our life!!!! Guess it's not that bad because we have returned every year since. It's been awesome to see how BB has grown and how much money has been raised for the charities.
"The charities are dear to our hearts and we enjoy being a part of raising money for two great charities. Achin' For Bacon is ready to do some bashin'!!!"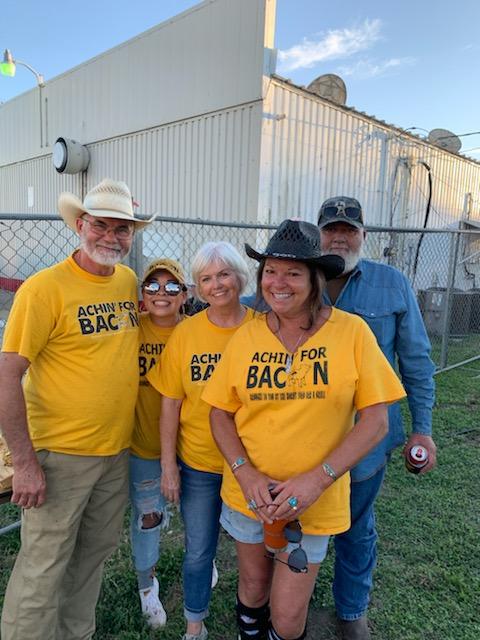 JOIN THE MAILING LIST
We promise we won't spam you or share your contact information!
Get In Touch With Us
Have an idea, question, comment, or concern? We'd love to hear from you!