Thomas Archer is the Executive Sous Chef for Sharon Van Meter's 3015 @ Trinity Groves, Dallas TX.  He's been a progressive associate of the food industry for over a decade, having started his career working in the college town restaurants of San Marcos, Austin, and Denton, Texas.  It wasn't long before his notable skills allowed him to move on as an authority figure running fast paced kitchens in high volume restaurants throughout North Texas.
He was born December 30th 1979 in Clarksville, Tennessee.  It was during his adolescent years, while residing in Western Europe with his family, that his love and passion for fine cuisine was born.  This culminated into aspirations of becoming a professional chef and eventually merited him a degree with honors from Le Cordon Bleu.
In 2011 Chef Thomas was the winner of The Texas State Fair Blue Ribbon Competition in Fair Park.  For the last 3 years, Archer has competed and won Okrapalooza benefiting The Promise of Peace Gardens in North Texas.
Chef Archer's ultimate goal "is to produce high quality dishes with precise presentations and bold flavors for all to enjoy."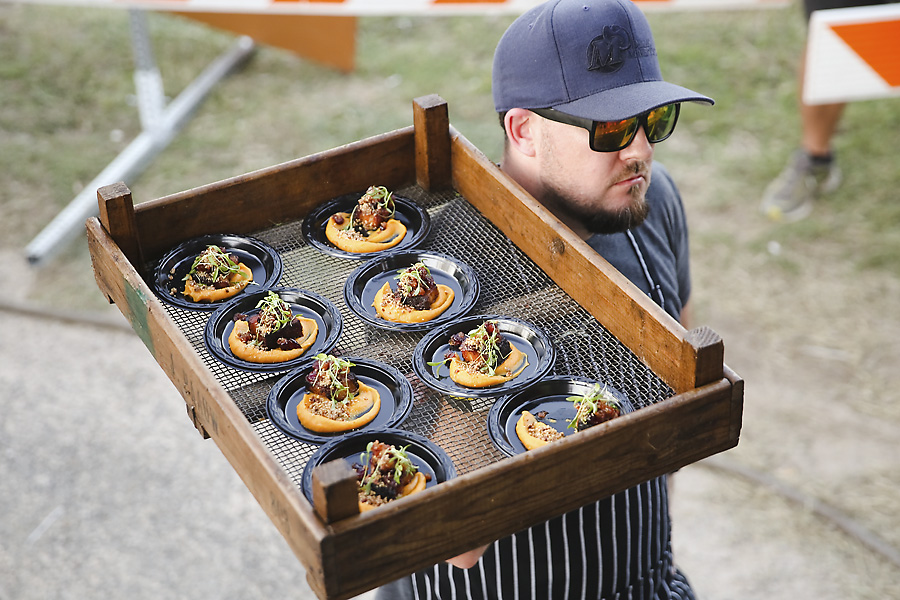 JOIN THE MAILING LIST
We promise we won't spam you or share your contact information!
Get In Touch With Us
Have an idea, question, comment, or concern? We'd love to hear from you!