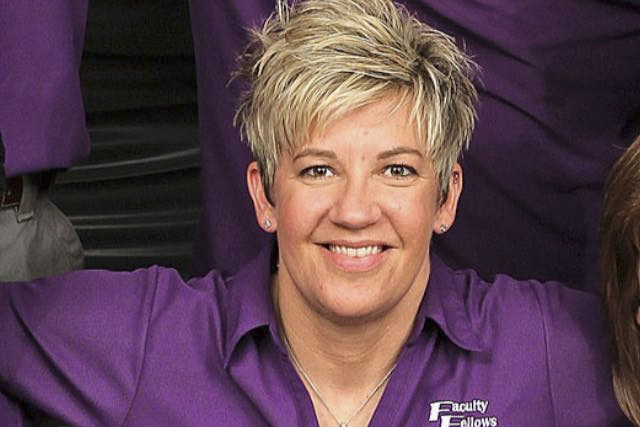 Lee Ann Kinman
Dr. Lea Ann Kinman is currently a Research Associate Professor and Director of the Prairie View A&M University Meat Science Center in Prairie View, TX. Her passion for meat science began during her freshman year in college at Eastern Oklahoma State College and she has followed that passion ever since. While determined to continue her education, she obtained a Bachelor degree from the Oklahoma Panhandle State University, a Master degree at Texas A&M-Commerce and then finally back to Oklahoma for her Doctorate at Oklahoma State University. Her travels were not quite done. Dr. Kinman began her career in academia 12 years ago at Oregon State University. She then broadened her teaching experience at Iowa State University, however, the warmer climate of Texas began calling her name and she took a position at Tarleton State University. In addition to her time in academia, she spent over 5 years in the meat and poultry industry with such companies has Pilgrims Pride and Handtmann, Inc. Dr. Kinman's enthusiasm for meat science goes beyond the classroom as she has given seminars to Texas goat and cattle producers, held carcass fabrication demonstrations for all consumers of all ages, and inspired numerous students throughout her profession to pursue careers in the meat and food industry. Dr. Kinman currently lives in Magnolia, TX with her 2 Boston Terries: Henry and Felix.
JOIN THE MAILING LIST
We promise we won't spam you or share your contact information!
Get In Touch With Us
Have an idea, question, comment, or concern? We'd love to hear from you!