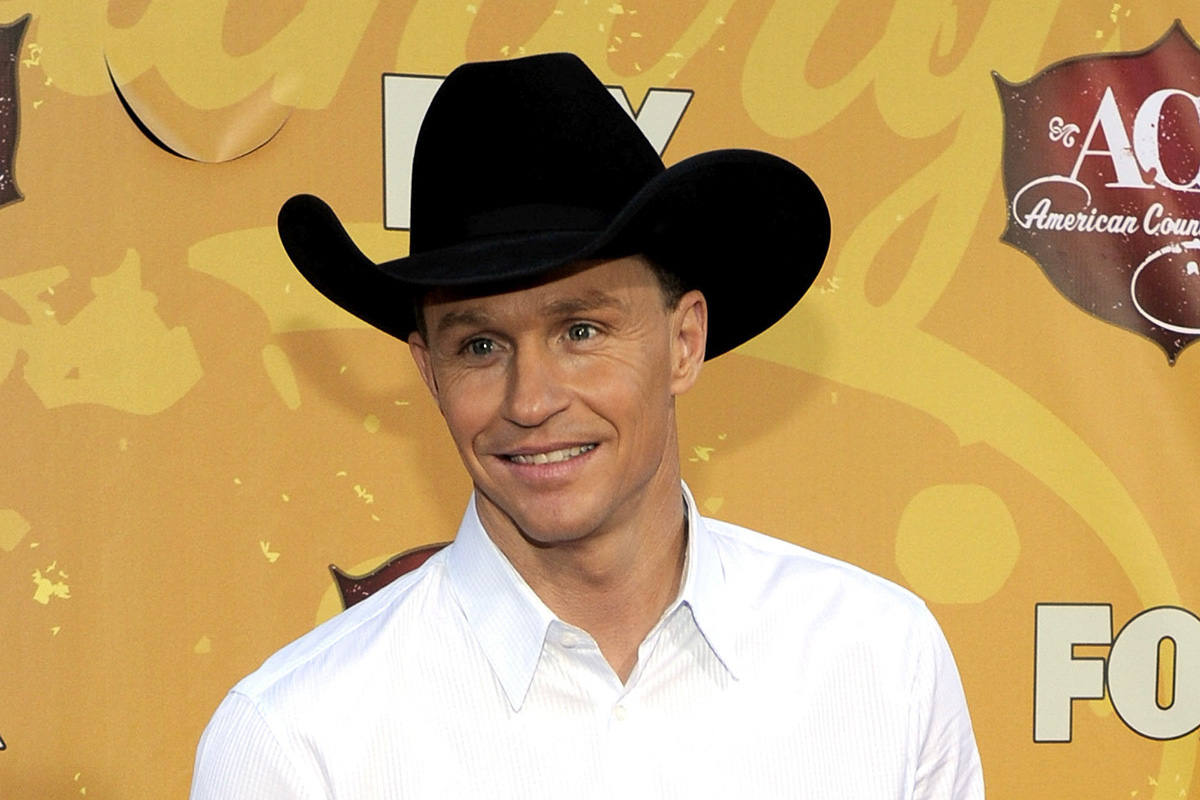 Ty Murray
Basketball has Michael Jordan.  Hockey's got Wayne Gretzky.  The world of soccer holds a high place of honor for Brazilian footballer Pelé, while few cycling aficionados dispute the dominance of Lance Armstrong.  On that same rarified plateau, Ty Murray stands among these peers as the most accomplished Roughstock Athlete in the century-long history of the sport.  A record-setting seven All-Around World Championship titles under his belt, Murray has truly earned his nickname as "King of the Cowboys."
In 1990 Sports Illustrated proclaimed, "At age 21, Ty Murray is the best danged rodeo cowboy of 'em all."  Since then his single-minded dedication to solidifying that status has led to shattered records (and more than a few injuries), not only riding to the top of his field, but helping steadily build the mainstream popularity of rodeo.  And compared to the greatest stars of other sports, Murray's superior athletic ability, dedication and total concentration have given him the edge to compete in not just one, but three of the most risky rodeo events – bareback, saddle bronc, and bull riding – dominating all three "rough-stock" disciplines with the singular heart of a champion.
A native of Phoenix, it's clear the future rodeo star had riding in his blood, his father Butch a former rodeo hand and racetrack starter, his mother Joy experienced atop a bull as a young rider in the National Little Britches Rodeo Association.  As a toddler Murray rode calves in the desert sun, and his mom's sewing machine case in the house.  By age eight he was helping his father break wild horses, going on to win his first rodeo in grade school.  When Murray's fifth-grade teacher assigned an essay asking, "If you could do anything in your life, what would it be?," his classmates offered the usual elementary school responses: astronaut, firefighter, doctor, etc.  But Ty Murray did not.  "I want to beat Larry Mahan's record," he declared, referring to the six All-Around World Championships of the rodeo legend who most inspired him.
Straddling his first bull a year later at a Little Britches rodeo, by age twelve Murray had saved enough money breaking colts to buy a mechanical bucking machine, nearly wearing it out the first day.  Everything he did prepared him to realize his goal: walking miles of fence line and learning to ride a unicycle to aid his balance, juggling to improve his coordination, training with his high school gymnastics squad despite never competing in that arena.  His dedication soon paid off.  Before turning eighteen, Murray grabbed three titles in 1987: All-Around and Bareback in the National High School Rodeo Association, and Senior Men's All-Around in the league where his mother once rode, the National Little Britches Rodeo Association.
Having bested more seasoned riders in amateur and open rodeos, the steel-eyed competitor known as "The Kid" greeted his 18th birthday with elation – it was a milestone that allowed him to join the Professional Rodeo Cowboys Association (PRCA).  Concurrently, Murray brought his skills to the National Intercollegiate Rodeo Association (NIRA) while attending Odessa College in western Texas, breaking all records in its rodeo program.  As a professional Murray won the PRCA's Overall and Bareback Rookie of the Year titles in 1988, subsequently qualifying for the National Finals Rodeo (NFR) in all three rough-stock events, the first since Larry Mahan in 1973.  At 20 he became the youngest rider ever to win the PRCA All-Around World Championship, also the first to win both the PRCA All-Around and NIRA Men's titles the same year.
Already distinguishing himself in two disciplines, Murray set his sights on bull riding in the NFR, quickly grabbing a win in its All-Around Competition.  His earnings were beginning to reflect his rising dominance as a cowboy: in 1990 Murray broke the $200,000 season's earnings record;  three years later, at the age of 23, he became the youngest millionaire in rodeo history.  Murray was also a trailblazer behind the scenes.  In 1992 he became a founding member of a new group, the Professional Bull Riders (PBR), which sought mainstream attention for "America's original extreme sport."  Today, thirteen years after its launch, the athlete-owned organization claims more than 600 members in the U.S. and abroad, and its events broadcast on NBC, Outdoor Life Network and Telemundo attract over 600 million viewers worldwide, its ratings rising steadily.
Battling time as well as a host of injuries – undergoing reconstructive surgery on both knees and shoulders, not to mention a broken jawbone as a pre-teen – Ty Murray finally realized his lifelong ambition on December 13, 1998, when he earned a record-breaking seventh All-Around World Championship title.  A month later at the ProRodeo Hall of Fame, Murray was given an engraved trophy buckle by his hero Larry Mahan, the very legend whose record he had first set out to beat.  Murray would return to Colorado Springs to be inducted into the ProRodeo Hall of Fame in 2000.
Having achieved his childhood dream, Murray began to shift his focus to riding bulls in the PBR: winning the 1999 PBR Finals and finishing as the reserve PBR Bud Light Cup World Champion the next three years running.  In July 2004, he personally took the reins as president of the PBR, steering the organization to even greater mainstream popularity.
Now retired from competition, Murray spends much of his time on his 2,100-acre private ranch in Stephenville, Texas when he is not working tirelessly for those things that inspire him. Murray and nationally renowned horsemen Dennis Reis, along with such celebrities as Jewel and Bo Derek, helped shepherd National Day of the Horse unanimously through the U.S. Senate, encouraging Americans "to be mindful of the contribution of horses to economy, history and character of the United States."
Dedication is a trait that sticks with Murray, who says, "I have loved the cowboy life – everything about it – since the day I was born.  There's no other feeling on this Earth like making great rides on great animals."  But the seven-time All-Around World Champion insists that his ultimate goal has never been to be a great rough stock rider alone.  "I don't care about going down in history as a great bull rider or bronc rider.  I hope people will remember me as a great cowboy."