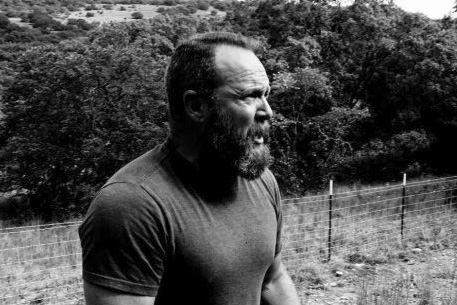 Jeff Tucker
Jeff Tucker is a native son of Texas and has worn many hats in his professional and personal life. Tucker is a former member of the Ft Worth Fire Department, where he served as a firefighter, police officer, and Arson Bomb Investigator before retiring in 2001. He and his family called Ft Worth home for over two decades before moving to the T5 Ranch in the heartland to begin a new journey and delve back into Tucker's native roots. His current profession is shooting for semi retirement in the realms of holistic/natural ranching, while also working his land back to natural native habitat improvements for indigenous Texas wildlife.
Ten years ago Tucker developed the CrossFit Gymnastics program for CrossFit Inc. and is the Subject Matter Expert for CF Gymnastics. This speciality fitness course teaches the use of body weight training for general physical preparedness and has been a major success in the genre. Coach Tucker has spent the last ten years traveling the globe teaching his seminar, while developing a lead staff of gymnastic coaches who now teach his course globally and share his philosophy in this fitness world.
Tucker has a love for food, and a grand appreciation for good food. He was taught by his father, Jack (also a fireman and firehall cook), how to use a cast iron skillet and a BBQ pit at an early age, and thus began his pathway toward food enjoyment, combined with a love of cooking and preparing dishes rooted in southern influences or ranch style cooking. His philosophy is simple, "Life is short but life is good, and great food makes it all the better; that and a good cup of whiskey".
Jeff recently appeared on the Discover Channel's newest show Darkness. Jeff was featured in the August 2nd premier of the series. To learn more about Jeff, check out his website at www.jeffrtucker.com.
JOIN THE MAILING LIST
We promise we won't spam you or share your contact information!
Get In Touch With Us
Have an idea, question, comment, or concern? We'd love to hear from you!